On the 1st of April, Colonel Boreham from the British Army described the setting up of a new 4,000 bed temporary NHS Nightingale Hospital in London as "the biggest job I have done" and sees "the pace against a time-scale, a timeline and building up capacity against the threat, in this case the threat is a virus". He later described the preparation for battle ahead as a similar one to the Battle of the Somme.

The Covid-19 pandemic demonstrates just how destructive health issues can be. The consequences of a pandemic are not only social, but they are also economic. People have been separated from their families, businesses have been forced to close and lives have been lost. Could all of this have been avoided though? And if not, how could we have dealt with it better?

MedTech innovation should have played an extremely important part of this pandemic and yet, this is only just starting to be realised by governments as thousands of new ventilators are being made. What can we learn from our mistakes, and how should money be better invested moving forward?

There were warnings of a coronavirus outbreak

Back in 2007, and again in October 2013 we were warned that coronavirus is known to undergo genetic recombination, and this alongside the culture of eating exotic animals in Southern China meant that an outbreak was possible. We were told that this should not be ignored, and yet, the outbreak of Covid-19 makes it obvious that the world was not prepared.

Here in the UK, the National Health System, the NHS, is reaching out to all sorts of industries to try and source PPE kit, only certain individuals are being tested and almost all elective treatment is being postponed, which only adds to already extensive patient waiting lists. Pharma solutions of a Covid-19 vaccine is predicted to be available in 12-18 months' time.

How MedTech could have prevented such a radical outbreak

Despite the government listing an influenza pandemic as the most impactful threat facing the UK on the National Risk Register, as well as one of the most likely to occur, the preparation was poor. Many professionals believe that testing and accurate diagnosis is the only way to contain the outbreak, yet the UK is only allowing tests for certain individuals. We are falling far behind Asian countries where widespread testing and temperature checks have seen the outbreak contained to the point where life is able to start returning to normal.

Earlier and more frequent testing would have resulted in a lower death rate, as seen for example in Germany, where 4 times as many tests are performed. Despite their tremendous efforts, the NHS simply was unprepared for a situation of this scale.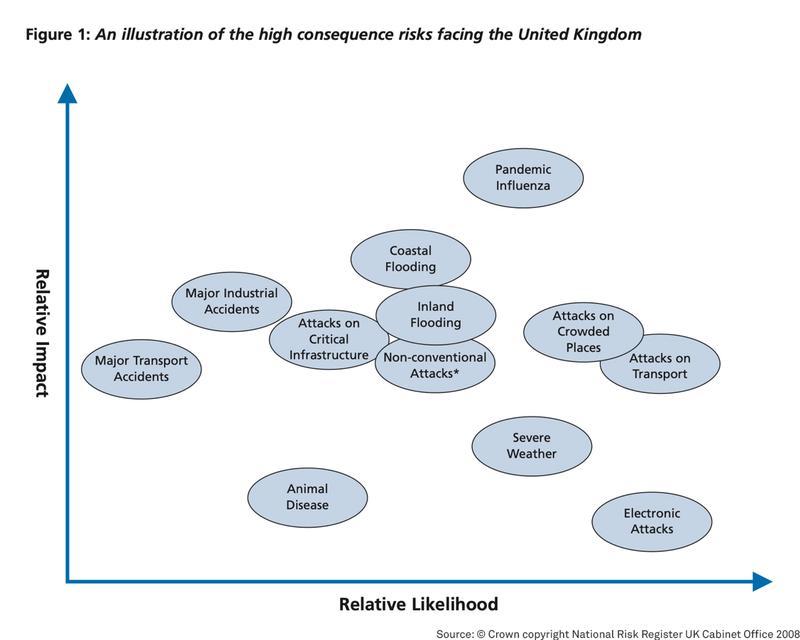 The antibiotic ticking time bomb

Looking towards the future, we might hope that we learn from this mistake, but as it currently stands, that doesn't seem to be the case. For example, when we look at the growing resistance to antibiotics.

Despite knowing the consequences of a potential global resistance to antibiotics, family doctors (GPs) in the UK are still unnecessarily prescribing antibiotics. In 2018, at least 6.3 million antibiotics prescriptions were incorrectly prescribed, a practice which leads to around 25,000 deaths every year as antibiotics prove ineffective for some.

The government's response to this? Incentivise pharmaceutical companies to create new antibiotics, rather than tackling the underlying issues which are incorrect diagnosis and overprescribing antibiotics.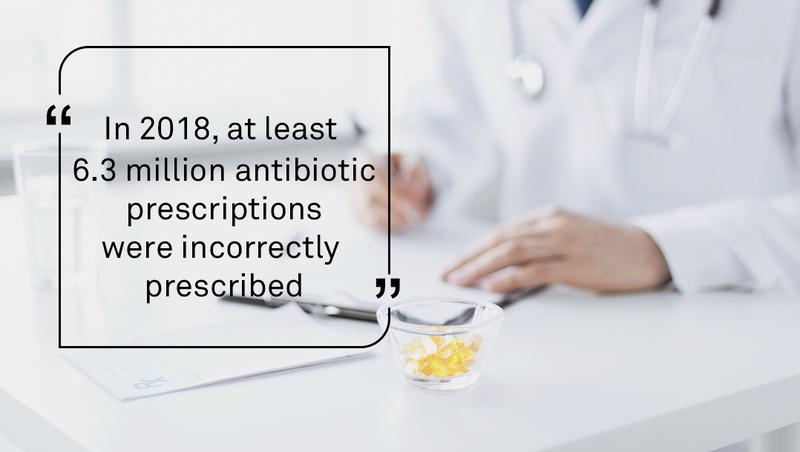 Why there needs to be more investment in MedTech

In order to be able to correctly and therefore effectively prescribe antibiotics, diagnosis needs to be made faster and more accurate. That is where MedTech can help.

In 2017, the University of Southampton created a flu test that could produce results in as little as 60 minutes, rather than 6 days. This meant that Accident and Emergency departments would be able to send patients home with the correct drugs, rather than taking antibiotics they don't need, or being admitted to hospital as the issue got worse. Sadly, adoption of this test has been very limited, but this is just one example of where MedTech innovation would result in mass prevention.

If better and more accurate diagnosis tests could be adopted into the NHS, this would help to delay the emerging resistance to antibiotics. There are so many new diagnostic systems now emerging, especially following the current crisis. The good thing is these are far quicker, simpler, more accurate and ultimately leading to the right expedited patient care.

Looking to the future

It seems more obvious than ever that governments globally need to re-evaluate health funding. MedTech is the future and will be an important new defence mechanism for the world's population against future virus threats. In particular, modern automated diagnostic testing which will be the driving force behind getting people back to work and world economies back up and running.

For England, a budget increase of £34 billion year on year between now and 2024, combined with an additional 700,000 patients being added to waiting lists per month due to postponed elective treatment, there is a future MedTech commercial opportunity beyond the current crisis that has never previously been seen.

Book a free market access strategy consultation us to find out more about how we can help you get your MedTech device adopted into the NHS. If you would like to find out about re-engagement with the NHS in the wake of Covid-19, we will be hosting a free webinar, with special guests from within the NHS, MedTech Industry and beyond.